How to Make Delicious Whitefish for People Who Don't Like Fish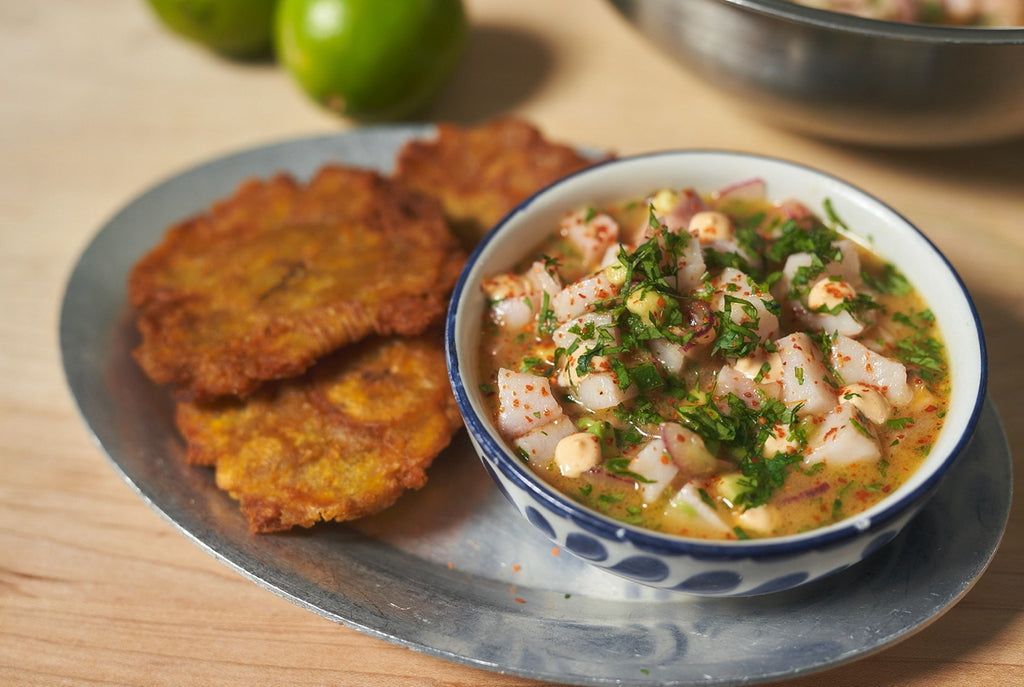 Some people don't like fish despite its amazing taste and unique flavor. Without following the right approach, you can't easily convert a fish hater into a fish lover. If you don't eat seafood, then you're definitely missing out on one of the healthiest and most flavorful ingredients in the world.
The best thing about whitefish, especially cobia, is that it has a mild, uniquely buttery flavor—without the fishy taste that some other varieties have. If you want to develop a love for fish in someone, then cobia is a great fish to introduce into their diet. Here are a few recipe ideas that can appeal to both the fish lover and the "future" fish lover alike:
Bacon-wrapped cobia
Since your guest is new to trying fish, it's best to take small steps and combine it with something you know they'll like. And who doesn't like bacon?! You can prepare delicious cobia and wrap it with bacon—not to cover up the fish but to enhance the overall flavor. Not many people would say no to bacon, so it can be a great way to help your guest dip their toes into the whitefish waters.
Must-have fish cakes
Fish cakes made with cobia can be a dish few people would say no to. Not only are they tasty, but they're also a great departure from searing the fillet in a pan. Fish cakes are similar to crab cakes, just made with fish blended with a variety of starches such as potato, flour, or cornmeal. The addition of the starch allows you to use less fish to feed more people. In a typical recipe, one pound of cobia can feed four adults.
Once you've blended your fish and mix, pan fry it until it's golden and crunchy. Served hot, it's a real hit when you bite through and taste chunks of mashed potato and buttery fish.
Fish tacos
Now that tacos are as common as hamburgers, fish tacos are emerging as one of the fastest-growing menu items in restaurants across the country. And they're easy to make at home. Simply
grill some cobia
, add some veggies, sprinkle some of your favorite salsa, and enjoy it with a delicious homemade jalapeno dip.
Cobia will uplift the flavor of the entire dish if cooked properly and with the right seasonings. It is one of the easiest, most delicious fishes to cook at home.
Gourmet fish and chips
Most fish and chips dishes are made with cod or haddock, which are both acceptable whitefish varieties, but if you want to go gourmet, upgrade your fish to cobia. Cobia's uniquely mild and buttery flavor boosts the overall profile of this famous British dish. But don't stop there—upgrade both the flour and the batter. Season the fish first with salt to draw out the moisture, then roll it in seasoned flour.
Shake off the excess flour and dip the fish into a beer batter. Many chefs prefer beer batter because it imparts more flavor. Once battered, gently lay the fish in a pan with hot vegetable oil (300 degrees) and let it cook for two minutes, then flip it over for another two minutes. Rest the fish on paper towels and salt it while it's hot. Delicious!
If you're ready to up your whitefish game, order some ocean-friendly, sustainable cobia from Open Blue!
At Open Blue, we deliver delicious cobia products to your doorstep, including fish portions, fish burgers, and taco strips. We strive every day to raise healthy cobia in a responsible and sustainable environment with a keen eye on the health of our oceans and the planet. If you've never tried cobia, you can order it here and discover the delicious, uniquely buttery flavor of a fish that's easy to cook.